The Early Years...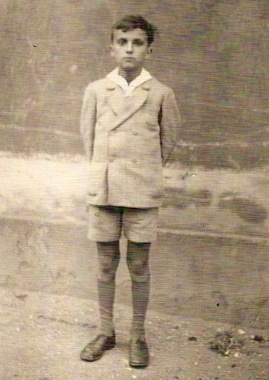 Born on January 13, 1921 in the small Burgundy village of Saint-Vinnemer, Yonne, France, Pierre Franey spent his childhood days feasting on rabbits marinated in red wine, snails in garlic, and fresh trout from the Burgundian canals. The second of four sons, Pierre helped his mother and grandmother prepare meals on a wood and coal stove, while his father served as the local blacksmith, the local plumber, and the town mayor. "Pierre Le Gourmand" (as he was nicknamed) developed an early love for cooking. His family sent him to Paris at the age of 13 to begin a professional career as an apprentice at Chez Tenint, a brasserie on the Place de la République.

The Rigors of Apprenticeship in Paris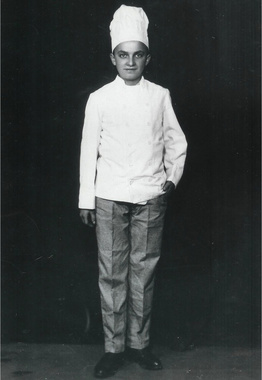 Working a six-day week with no compensation, Pierre would scrape vegetables and clean chickens while making certain that the stove and butcher blocks were spotless. Recognized for his accomplishments, Pierre quickly moved to one of the city's finer restaurants, Drouant, on the Place Gallion. It is here that he first was paid for his labors, as part of a staff of 100 who served 300 dinners a day in three formal dining rooms. Assigned to the entremettier (vegetable station), Pierre rose to the second commis position at the fish station after three years. Affectionately called "Mignon" by the kitchen staff, Pierre had nonetheless to endure a difficult apprenticeship. When an imposing sous chef asked the novice to prepare an omelette, a nervous Pierre agitated the pan a bit too much. In return he received a spatula whack to his head. The chef shouted that Pierre had produced not an omelette but an "omelette grand-mere" (a wrinkled, imperfect one). Pierre retaliated by throwing the omelette in the chef's face and raced out of the kitchen. Surprisingly, the sous chef tore after the young Pierre; apologies were exchanged, and no one uttered the name "Mignon" again. Pierre went on to hold other positions at restaurants owned by Jean Drouant including the Café de Paris, Fouquet's, Pré Catalan, the restaurant at the racetrack in Auteuil, and the famed Pavillon Royal.